Phone:
Email:
Degrees and Certifications: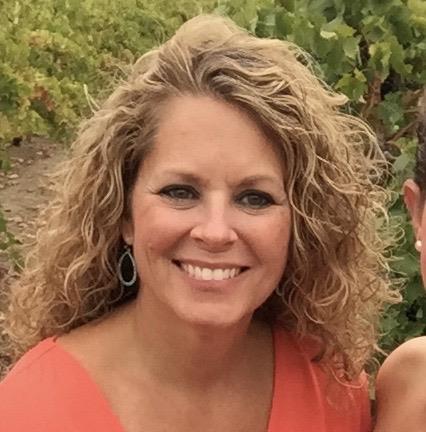 Phone:
Email:
Degrees and Certifications:
Mrs.

Becky Earnhart

Hello,

My name is Becky Earnhart. I teach Reading and English Language Arts. This will be my third year of teaching 4th grade at Jackson Elementary school. Altogether, I am on year 21 of working in education, previously working in the Troup County school system at Hillcrest Elementary School and more recently in the Butts County School System at Daughtry Elementary, as a Paraprofessional.

I am married to Brad Earnhart who works at Central Georgia EMC. Together, we have a little French Bulldog named Jackson. I have two grown children, Holly and Mitchell. I also have five "bonus" kids whom I love as my own! My oldest is Holly. She is 28 years old and lives/works as a nursing instructor in South Carolina. She will be getting married in October 2020 to Adam. My son, Mitchell is 26 years old and is a Middle/High School World History teacher in Florida. We also have Karli who is 25, Taylor who is 24, Cammi & Addi who are 20 and Daniel who is 18. Karli has two little girls, Emersyn and Willow and Cammi has a little girl named Ellie. My Mother & Father in law, Don & Susanne Earnhart, own the local radio station WJGA 92.1, here in Jackson.

I grew up In Vinings, Ga., a suburb of Atlanta. I have an older brother named Kevin and an older sister named Laree.

Recently, we have purchased a lake lot on Jackson Lake and are in the process of remodeling a home where we will eventually live. We are SO excited about that!!

I graduated from the State University of West Georgia in 2015 with a Bachelor of Science degree in Criminology. From there, I entered the Griffin RESA TAPP program for my teaching certification.

Away from school, I enjoy working in the yard, restoring old furniture, and spending time with my family.

I absolutely adore children and love what I do! From my very early years, I have always known I wanted to be a teacher. I would "play school" with my neighborhood friends all the time. I even had a little magnetized whiteboard in our basement with the magnetic letters and numbers that I would "teach" with. :)

We will be starting back to school virtually on August 17, 2020, and hopefully will resume face-to-face on September 8, 2020.

Please make plans to attend our JES Open House on Thursday, August 13, 2020, from 5:30-7:30 p.m. 4th Grade teachers will be in front of the school on the concrete median. We look forward to seeing you!

As always, if you have any questions, please do not hesitate to reach out to us either through email or by calling the school.