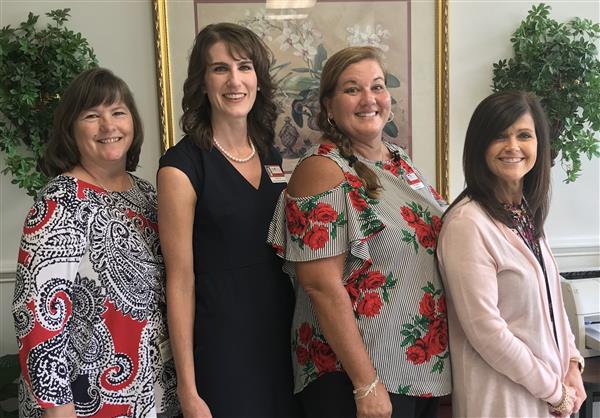 Job Fair

The Griffin RESA Regional Teacher Job Fair will be held on Saturday, April 24, 2021 from 10 AM - 12 PM.
Helpful Links
Family and Medical Leave Act

Retirement Systems of Georgia

Certification for Educators

Code of Ethics for Educators

Short Term/ Long Term Disability
Contact Us
Kameren Todd

Director of Human Resources & Federal Programs
(770) 775-9510 ext. 1200
toddk@bcssk12.org

Missy Williams

Human Resources Specialist
(770) 775-9510 ext. 1205
williamsm@bcssk12.org

Janet Dahlin

Finance Specialist / Payroll
(770) 775-9510 ext. 1110
dahlinj@bcssk12.org

Traci Anderson

Finance Business & Human Resources Administrative Assistant
(770) 775-9510 ext. 1120
andersont@bcssk12.org
The Butts County School System does not discriminate on the basis of race, color, sex, religion, national origin, age, or disability in any employment practice, educational program, or any other program, activity, or service. If you wish to request an accommodation of modification or to make a complaint due to discrimination in any program, activity, or service, contact the Butts County Board of Education, 181 N. Mulberry Street, Jackson, GA 30233.