Christopher Henderson named Head Football Coach at Jackson High School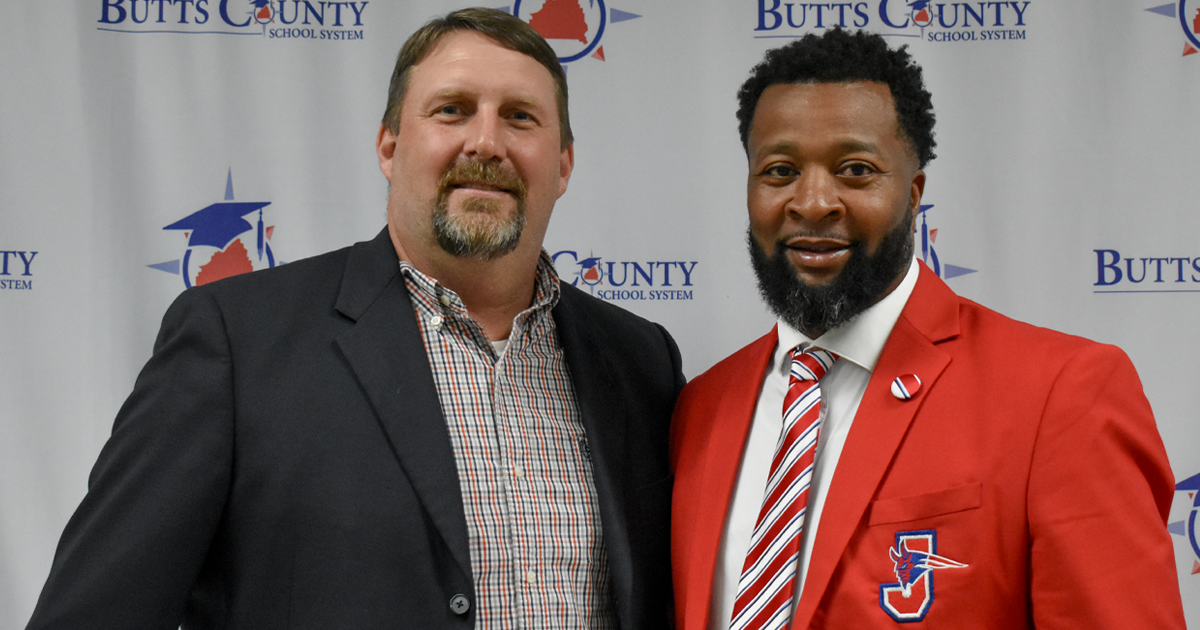 Christopher Henderson is named Head Football Coach at Jackson High School.
Christopher Henderson returns to Jackson after three years as Defensive Coordinator at Spalding High in Griffin, Georgia.
Coach Christopher Henderson is no stranger to the Butts County School System. Born in Cairo, Georgia, and later an Albany State University Golden Ram standout, Henderson played three seasons at the free safety position from 2002 until 2004. Henderson recorded 110 career tackles (62 solos) and 21 pass breakups. He also had three interceptions for 52 yards during his career. Henderson, who was on two SIAC championship teams, was a two-sport athlete. He participated with the track and field team, which won the SIAC Championship in 2004; he competed in the long jump and triple jump events.
Additionally, Henderson graduated from Albany State University in 2008 with a Bachelor's Degree in Health, Physical Education, and Recreation. Coach Henderson joined Coach Dary Myricks' staff in 2016. During his stint at Jackson High, his Defensive Backs led the entire state in interceptions (29). Henderson also served as Head track coach producing several athletes who finished in the top three in their respective events. In 2020 Henderson became the Defensive Coordinator at Spalding High School. While at Spalding, Henderson led the "Dirty Blue" defense and also won the Parker Resources Defensive Coordinator of the Year in 2022.
Henderson is married to the former Charlie Hill. They have four daughters, Nadia, Tanaijah, Paytan, and Harley Wynter and two sons Peyton (PT) and Christopher (CJ) Henderson. Coach Henderson is excited for the opportunity to lead the Red Devils who have such a supportive community rich in tradition.
Mr. Desmond Foster, principal of Jackson High School stated, "After going through an extensive search, we are proud to welcome Mr. Christopher Henderson as the next Head Football Coach of the Jackson Red Devils. We believe in bringing people on board that not only are passionate about what they do and their belief in kids but also care deeply about our community. He is a tremendous father, leader and coach. We are blessed to have Mr. Henderson join us and I look forward to all the success and value he will add to our team and our school."