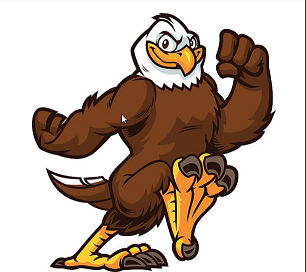 YOUNG MEN ON THE MOVE is an after school club just for our 3rd-5th grade boys. It offers a fun experience with a mission to build character, respect and responsibillty, through exercise, teamwork and friendship. The club is lead by community leaders Chad Morgan and Jamie Keith, and sponsored by Stark's Ms. Murray and Mrs. Halcome.

**NO CLUBS ARE CURRENTLY MEETING. Please check back for club start date, applications, and more information.
EXPECTATIONS:

Young Men will

RESPECT

each other and adults.
Young Men will

DRESS

OUT

for club meetings.
Young Men will

DRESS UP

for designated service days.
Young Men will

PARTICIPATE

in

ALL

activities.
Young Men will have a

POSITIVE ATTITUDE

at each event.
Parent Commitments:

Attendance is important. The YOUNG MEN bond and begin to feel like family. When joining a commitment to attendance needs to be a TOP priority.

Picking up yoiur child on time is imperative. The club ends PROMPTLY at 4:15. We expect parents to be in the bus lane waiting at that time. If you have not picked up your child by 4:25, they will be placed in Extended Day and you will be charged for care.

Our goals are respect, responsibility, team work and friendship. Please support and reinfornce those goals at home. Without your support YOUNG MEN on the MOVE will not be successful.
Young Men Sponsors:

Ms. Victoria Murray - victoria.murray@bcssk12.org

Mrs. Carri Halcome - carri.halcome@bcssk12.org

Mr. Chad Morgan

Mr. Jamie Keith