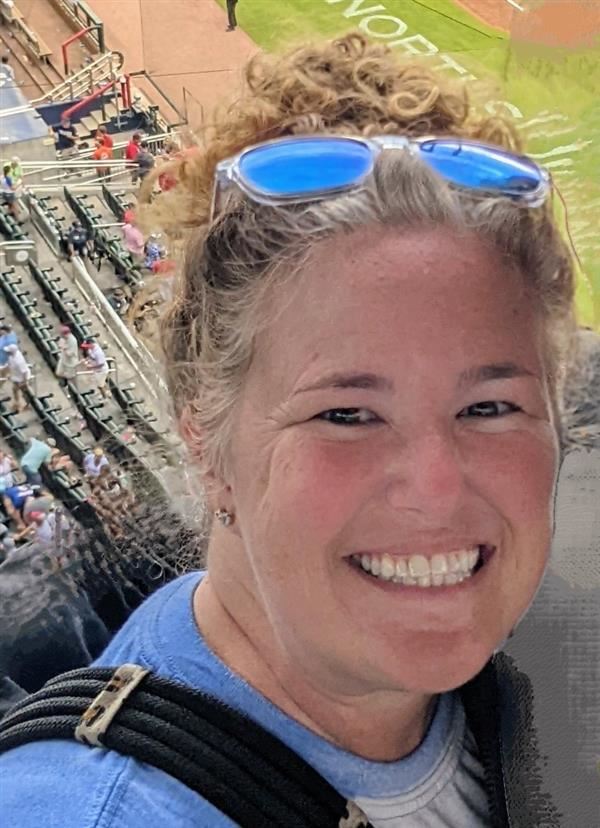 Phone: 770-504-2310
Email:
Degrees and Certifications:
Bachelor's Degree in Psychology Masters of Arts in Teaching Master's Degree in Educational Leadership Gifted Endorsement Teacher Leader Endorsement Instructional Coach Endorsement Certified in Middle School Math, Science, & Social Studies
Mrs.

Amy Beasley

Name: Mrs. Amy Beasley

Education:

- Bachelor's degree in Psychology from Saint Leo University

- Master's degree in Teaching from Walden University

- Master's degree in Educational Leadership from Georgia Southern

Teaching Experience:

I have been an educator for over 20 years, gaining expertise in teaching various grade levels and subjects. I have worked in both public and private schools, giving me a well-rounded understanding of different educational systems and approaches.

Philosophy and Approach:

I believe in creating a positive and inclusive learning environment where all students feel valued and supported. I emphasize the importance of building strong relationships with students and their families to foster a collaborative approach to education.

I am passionate about differentiated instruction, recognizing that every student has unique learning styles and needs. I strive to tailor my teaching methods to accommodate these differences, providing opportunities for all students to succeed.

Classroom Environment:

My hope is that my classroom is warm and engaging, with a focus on student-centered learning. I incorporate hands-on activities, group work, and technology to encourage active participation and critical thinking skills.

In the classroom, I promote open communication and respect among students, encouraging them to share ideas, ask questions, and engage in meaningful discussions. I value diversity and encourage students to embrace their own cultures and perspectives.

Outside the Classroom:

When not teaching, I enjoy spending time with my family, reading, and volunteering in the community. I believe in the importance of fostering well-rounded individuals and encourage my students to explore their interests and passions beyond academics.

I am excited to build meaningful relationships with my students and contribute positively to their educational journey. I look forward to empowering students to become confident learners and compassionate individuals.