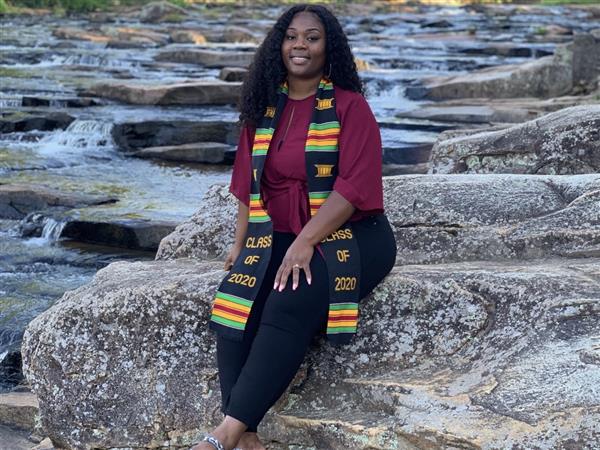 Phone:
Email:
Degrees and Certifications:
Aisha Holloway

Welcome

Hello. Thank you for coming to visit my page. Hopefully, you are able to find answers to questions you may have. If not, please don't hesitate to contact me at the email address provided. A little about myself, I am a proud graduate of Jackson High school, class of 2007. Shortly after graduation (2009), I began working at Henderson as a substitute teacher. It was then that I fell in with teaching and decided to pursue it as a career. I have had experience in all subject areas, grades 6-8 as either substitute or paraprofessional. Upon graduating from college, I joined the sixth-grade team as a social studies teacher and later moved to eighth grade to teach Georgia studies. This year I begin a new adventure teaching reading support to students in grades 6-8. I look forward to all the experiences to come!

In my free time, I enjoy spending time with my family and friends, especially outings with my daughters, Yazlin and Kacey. Bargain hunting and thrift shopping are my thing. I love the feeling of purchasing what I want at an amazing price! I hope to get into extreme couponing in the near future.

Educational Background
2003-Certificate of Completion, Henderson Middle School
2007-Highschool Diploma, Jackson High School

2012-Bachelor of Arts in Liberal Studies, Concentration: Literary Studies & Education, Mercer University

2020-Master of Arts in Instructional Technology
My Educational Philosophy
My philosophy as an educator places great value in helping students grow to be confident, understanding, and able. I believe that students who are confident in themselves and their strengths are more receptible to learning. Thus, in the long run, are better prepared to pursue their unique purpose, understand how the world around them works, and have the skillset to communicate authentically and effectively. In essence, by helping students realize how able they actually are, we allow them to become contributors to the betterment of all reaches of our society.
Aisha Holloway
hollowaya@bcssk12.org